Regular price
Sale price
$14.50 USD
Unit price
per
Sale
Sold out
Share
♥️ What, you haven't gotten them a gift....YETI? 😂 
Give a truly unique gift to the one you love with one of our "Love from Sasquatch Series" sachets (say that 3x fast). Yeti is ready to let everyone know how much he loves them!
All of our appliques are entirely handcrafted in our studio, the fabric we use to make our sachets is a gorgeous Essex linen, and we use only the finest materials, which means you get a stellar product. Choose from organic lavender or Maine balsam fir for the scent!
Organic Lavender
🌿 There is nothing quite like the scent of lavender. In addition to the beautiful herbaceous, clean aroma, lavender flowers are well known for their sleep-inducing properties, the ability to calm the nerves, and help folks unwind naturally. Many people use it in their culinary practices and make tea with it. It is also known to be a natural moth repellant, making them a clear eco-friendly choice for keeping moths out of clothing bins and closets. 
Maine Balsam Fir 
🌲Maine is the Pine Tree State. We know our Balsam and what authentic Maine balsam fir is and what is not. We use only the freshest, finest ground balsam fir from Maine, which smells incredible. Woodsy, clean, and a classic scent that will last for years, always reminding you of a simpler time.
🌿 

Sachets are excellent, eco-friendly, natural choices to freshen up small spaces. Keep one in the car, in your gym bag, send as gifts, put one in your locker, or tuck one into your pillow at night; keep them in dresser drawers, or use them in storage bins. 
                                                       Size: medium 4.25" x 4.25"
View full details
We take great pride in our handcrafted, custom-blend, small-batch sachets, eye pillows, and room & linen sprays. Our products make great gifts! If you can't choose for them, give the the gift of choice with a Perry Home Naturals gift card.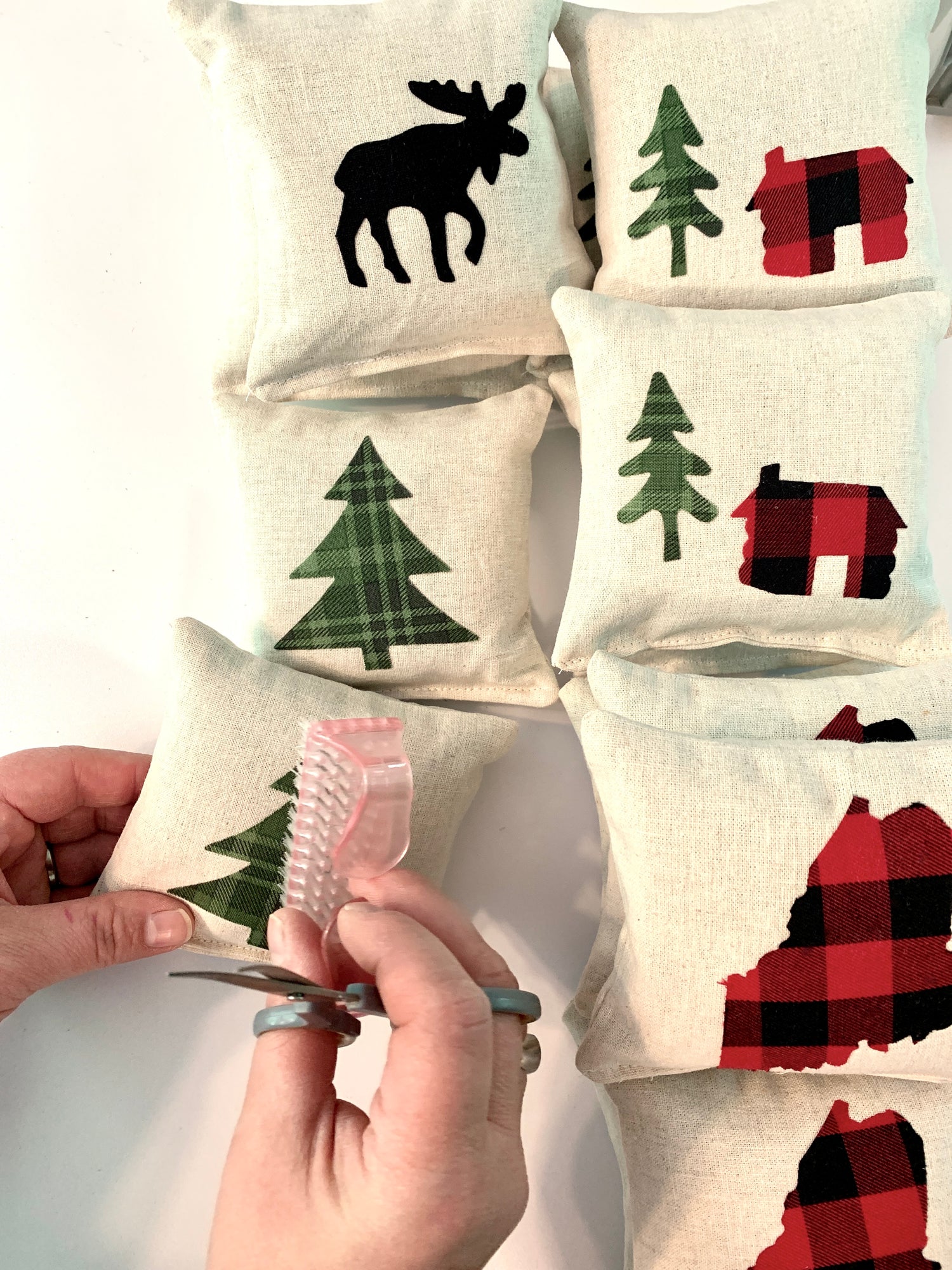 Handcrafted in Oxford, Maine