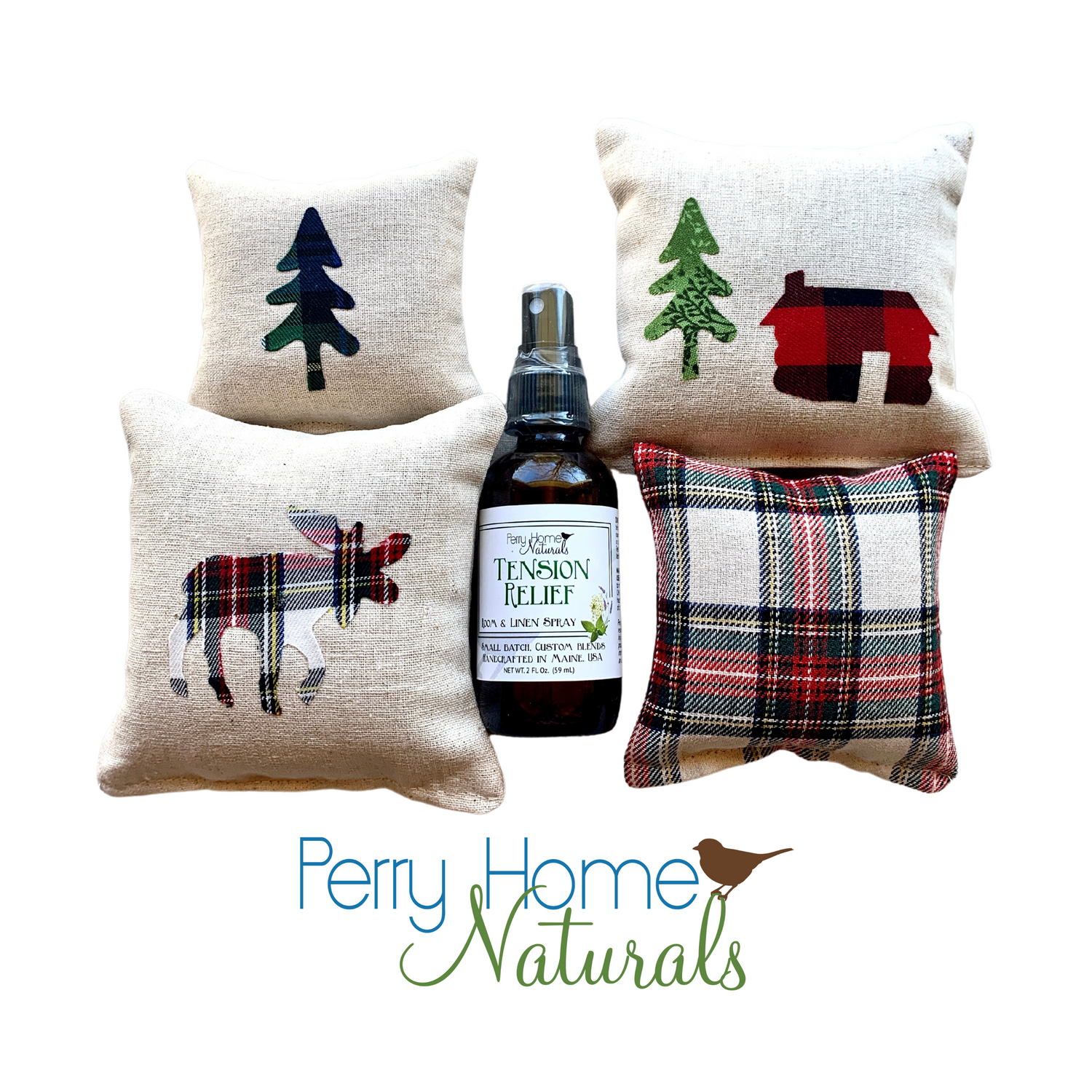 Naturally Fragrant Products & Gifts
Transform your home into a serene and peaceful place with our handcrafted products. Our organic lavender sachets, Maine balsam fir pillows, custom blend aromatherapy eye pillows, and our room & linen sprays are all carefully crafted in our studio in Oxford, Maine. Our products are perfect to give as gifts! Let your loved ones experience the joy of receiving something special, handcrafted, and unique.
Holiday Favorites - Bundles & Gift Sets
A carefully curated collection of bestsellers & collaborations!
Testimonials
"Perry Home Naturals has some of the best products I've ever used; they smell amazing." Overland Park, KS.
"Great product and experience from Perry Home Naturals. Excellent communication and fast fulfillment." Boston, MA
"Great product & even better customer service. I have been ordering from Kim at Perry Home Naturals for a couple of years and have NEVER been disappointed. Another successful small business that everyone needs to support!" NOLA